Eggtooth's story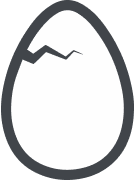 Eggtooth's journey began in May 2011 with a group of Year 9 students and our founders, Laura and Sally.
2011
With so many children at risk of falling through the cracks, Laura and Sally decided to intervene and Eggtooth was incorporated.
2012
15 Year 9 students from The Hastings Academy took part in a three year self-development course with Eggtooth.
2013
30 Year 9 students took part in the three year self-development course. It was so successful that the course became an annual fixture on Eggtooth's calendar.
2014
The first summer school was introduced. A week-long programme of creative and fun activities for new Year 7 students. Another annual fixture on the Eggtooth calendar.
Castledown Power of Parents – Eggtooth began a three-year long attachment parenting course for new parents.
Seven Sisters – A female empowerment group aimed at secondary school students at Helenswood was founded.
2015
Eggtooth's annual three year self-development course for Year 9 students expanded to Swansea! This also became an annual event.
Following the success with secondary school students, we introduced Mini Eggs: a condensed 12 week course for primary age students at Ore Village Primary Academy, Castledown and Little Ridge.
2016
Designed to provide support for teachers' wellbeing, Eggtooth offered a programme for secondary school teachers at Claverham.
2017
We ran our first mentorship programmes, Zooquarium. It offered mentoring to young musicians in the area and culminated in a festival on Hastings pier.
Our offering for young musicians expanded with Incubate, a three-month-long music mentoring programme for young artists. It was so successful that it became an ongoing programme.
2018
The Egg was hatched! Eggtooth's very own mental health service was set up to offer support for the local community.
Eggtooth embarked on 'Me, myself and others'. A 6 month long film project exploring identity.
A group of Year 9s at St. Leonard's Academy took part in a 6 month Additional Needs Personal Development course at The Hub in Bodiam.
2019
We ran Pacha-Kucha – An all-female visual storytelling event at The De La Warr pavilion.
King's College London and Eggtoooth ran an 18 month Parental Engagement Course.
Creating Professional Music Videos – We supplied industry training for secondary school students.
The council gave Eggtooth the go ahead to transform The Old Town Hall in Hastings Old Town into The Nest, a community hub.
Sing it back – For 3 months we ran a choir for people living with dementia.
The Egg won 50k from The National Lottery's People's Project Vote.
'To Sea Or Not To See' – The award winning film about racism and diversity was screened at summer schools and workshops for Stephen Lawrence day.
Eggtooth finally opened their office at the new headquarters at Wellington Square!
Refugee Buddy Scheme Woodland Project – We organised woodland gatherings for refugee families.
We started Resonate – A monthly event dedicated to spoken word and music for people aged 16+.
A 12-week-long Public Speaking for Women Workshop was held in collaboration with Women's Voice.
Fern Bank was born.
2020
SheGoals debuted – A 16+ all abilities women's football team in partnership with Hastings United Football Club.
We raised £22,081 to renovate the upstairs of the Old Town Hall.
Core funding was secured for Eggtooth from the Lottery Community Fund, a programme intended to help reach communities.
The Stephen Lawrence day documentary 'To Sea Or Not To See' received the following recognition:
– "Best documentary 2020" Wimbledon Film Festival
– Semi-finalist Indie shortfest LA 2020
– Selected for Indie shorts award 2020 Cannes film festival
2021
Cracking on with Lilly and Laura was released. It features chats with the community about how they're cracking on.
Building Connections Our focus on community expanded by partnering with Allsorts, The Refugee Buddy Project, HEART and Black Butterfly.
The Nest opened with a 10 year lease. Our community hub that houses a café, a bar, a creative therapy centre and an event space.
We launched Mental Health in Schools. 1:2:1 and group therapy for students in schools.
'To Sea Or Not To See' – The award-winning film for Stephen Lawrence day is a Finalist at the Riviera film festival 2021.
2022
Ch..Ch..Ch..Ch..Changes.. A big year for Eggtooth & The Nest with important folk moving on and new staff coming on board.
Therapy at The Nest launched and became an embedded part of our community hub. Over 500 sessions were held in 2022 alone
Scramble @ The Nest A co created event supporting young comedians and musicians was born at The Nest.
The Hastings and St Leonards Primary Care Network (PCN) launched offering funded places to 7-18 year olds seeking support for their mental health.
Over 21,000 cups of coffee were sold at The Nest putting it on the map as one of Hastings leading independent coffee spots.
A 5 year plan for the future of Eggtooth was created along with our brand new business and fundraising team.
Starwalls is born at The Nest, an initiative to platform the work of young artists who face social and financial barriers to exhibiting their work.
Eggtooth's Advisory Team took on it's new chair of the board to help lead Eggtooth and The Nest into it's exciting future.
2023
The Nest and Eggtooth hit the screens on BBC Politics showcasing the need for our services…
Big plans are afoot for further funding for new creative projects… Watch this space…
Where we started
Laura and Sally had been working with local secondary school students who were expected to excel academically; however, they noticed there were students who had been high achievers in primary school but weren't living up to their potential. With so many children at risk of falling through the cracks, they decided to intervene and the initial Eggtooth programme was born.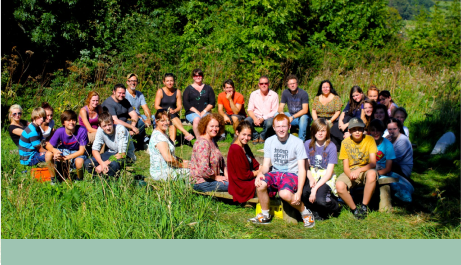 They implemented a three-year course for Year 9 students that was designed to create an environment of support. The project immersed them in creative activities and experiences, delivered by specialist facilitators and, of course, all with a therapeutic approach. By providing opportunities they empowered the students, equipping them with the tools they needed to make positive choices for their future.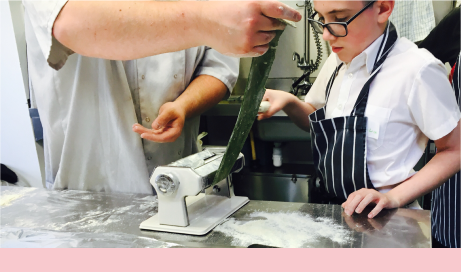 Eggtooth is not just for young people
During the initial three years, it became clear to Laura and Sally that Eggtooth wasn't just for teenagers. The motivation behind Eggtooth is finding the potential in people, irrespective of their age or background. Not just creative potential, not just academic potential, it's about using creative and therapeutic tools to open people's minds to new opportunities and support them when they need it, no matter what form it takes.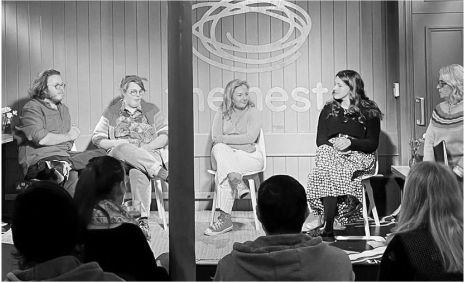 We are here for the community
From there they continued to run projects that provided opportunities for self-development and enrichment. This led to the development of Incubate, Eggtooth's music and visual arts programme and eventually the Egg, our 1:1 counselling and therapy.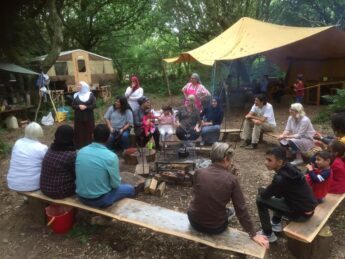 Where we are now
Now our team of talented, creative practitioners and mental health specialists continue to tackle the challenges presented to our local community of Hastings and Rother.
We are committed to changing the conversation around self-care, and accessing support in whatever form that may be.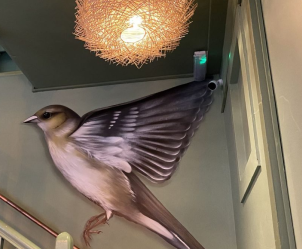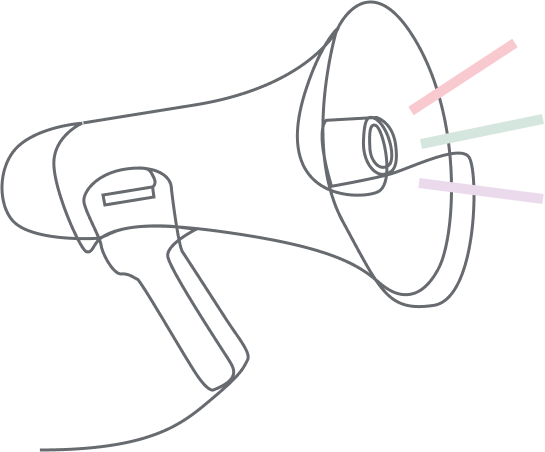 Shout out!
We love to shout about all the great work the team at Eggtooth get up to.
What our community says
"Eggtooth have been so fundamental in my recovery and are a fantastic organisation. I look forward to the future with them as an individual as well as a frontline clinician."