Our services
Please select below to find our more information on how we may be able to help you.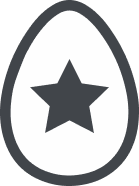 There are many ways in which we support the physical and mental wellbeing of children, young people, adults, families and professionals in our community.
The Egg
1:1 Counselling & Therapy or Therapeutic Creative Mentoring for all ages
Therapeutic groups
The Egg is Eggtooth's therapeutic arm. It began in April 2019 as a result of overwhelming support from the local community, leading to Eggtooth winning funding from The National Lottery's ITV People's Project.
One-to-one therapy
Focused on both mental and physical wellbeing, it's a robust service, designed to provide our clients with the tools they need to thrive. Our offering includes: One-to-one therapy; One-to-one creative mentoring; Therapeutic groups (including art, music, catering, and sports).
One-to-one creative mentoring
All of our provision is overseen by clinical supervisors, ensuring the work and practices are of a therapeutically high standard. We currently work with over 40 practitioners and have offered services to over 200 new clients in the past year.
Talking therapy and counselling sessions are available to anyone who would like confidential mental health support. Sessions are offered online, over the phone, or face-to-face.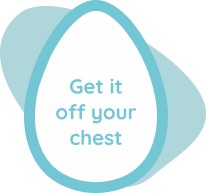 Creative activities
We provide fun, interactive sessions delivered by our professional practitioners with the aim of improving emotional wellbeing.
Available activities include:
Songwriting

Art and making

Music production

One-to-one yoga

Nutrition

Cooking
Guided meditation

Boxing

Walking with horses

Acting skills

Spoken word

Woodland experiences

(at our private woodland in Fairlight)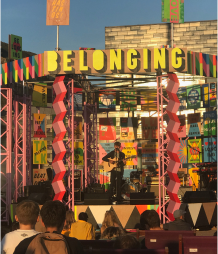 Fill out our online self-referral form to gain access to our therapy and counselling services. Or contact us to talk to a member of our team.
Fees
1:1 sessions are available to paying clients at a cost of £55 per session. Please complete an online self referral form on our website and someone will be in touch with you within 5 working days. 
We also offer fully funded sessions through the NHS which will come through referral from your GP. If you are between 7-18 years old you can apply for 8 funded sessions through your GP surgery in Hastings and St Leonards. Please speak to your GP for more information. 
If you are from an organisation (e.g. a school, CAMHS, local authority or social services provider) and would like to learn more about Eggtooth's range of services including assessment, referral and safeguarding procedures, please get in touch.. We can provide details of all relevant packages as well as design bespoke options to better meet your specific needs. All quotes/proposals include a full cost breakdown.
Fill out our online self-referral form to gain access to our mental health services and creative activities.
Self-referral form
Mental health in schools
We provide mental health services for both primary and secondary schools, including:
One-to-one counselling
Therapy
Group counselling
Supervision for teachers seeking professional support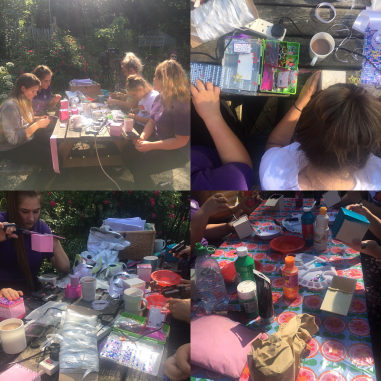 If you are from another organisation (eg. school, CAMHS, County Council, Social Services), and would like to learn more about the referral process, please get in touch.
Fees
Please contact us for fee information regarding schools & organisations.
Additionally, we work closely with The ESCC Virtual School for Looked After Children and Friends and Family Services, providing one-to-one mentoring and support for children and young people in transition to new foster carers and new schools.
If you are from another organisation (eg. school, CAMHS, County Council, Social Services), and would like to learn more about the referral process, please get in touch.
Please contact us via email to discuss further.
Contact us
Summer school
Transition summer schools for year 7 students
For the past ten years, we have run large-scale, transition summer schools for the new Year 7 students at The Hastings Academy and St Leonards Academy.  If you are a school interested in purchasing one of our summer school programmes, please get in touch.
It's an exciting, fun and busy five days filled with creative activities. We offer the students the choice to spend the week in one of five teams (Sport, Create, Perform, Cook and Forest) which shapes their time with us. It's an enriching experience for everyone involved, including the staff!
What our community says
" My therapist is absolutely amazing, and helped me to talk about things I never have without feeling deep despair inside. She is soft but strong, logical, calming and non-judgemental. Thank you so much" Young person, Bexhill.